Outsourcing Services
Our most upgraded outsourcing service providing firm is Rokomari IT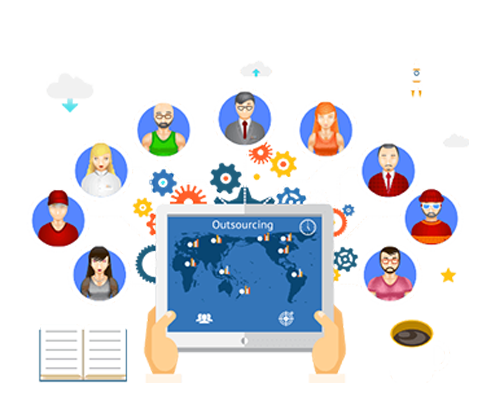 Outsourcing is the most common word for people interested to work with specialized knowledge and technology hired by the client of another country. This Outsourcing Software has the most growing value in Bangladesh as a new era of developing an employment system. Rokomari IT Ltd is the best outsourcing software provider firm in Dhaka is here to give you the best services in this case.
Why Outsourcing is important in Bangladesh:
a. Few good reasons why you should outsource to Bangladesh are:
b. The hourly cost of a developer in Bangladesh is much less.
c. Highly innovative and holds degrees from the reputed institute.
As the requirements of clients are easily understood by us this is the most up growing source of improvement nowadays.
Rokomari It Ltd. being a leading outsourcing software development firm in Dhaka as it has excellent web application and software management systems to develop.
We have a skilled team that helps companies globally by solving their difficulties. Our expert team actions according to the client's requirements for the best result and outcome.
Outsource is important for as it is the international marketplace for growing your business our professional web application and software source will definitely help you to grow.
The reason for using our custom software service are:
10+ years of experience in the industry.
3 state of the art offices.
Client Base: United States, United Kingdom, Australia, European Union & Asian countries.Already Worked on over 500+ projects & our delivery experience is excellent.
More than 100 full-time employees in a local and virtual team.
CMMI Level 3 standards maintained
ISO 9001:2015 certified company
Microsoft Gold Certified Partner
Google Certified Partner
Our user-friendly software is helpful to develop your business in a broader range. Our specified sectors are:
Flexible engagements with clients.
Provide after delivery service to clients.
Deliver quality service worldwide
As this is the specialized sector of Rokomari IT Ltd. you should keep trust on us and take the best Outsourcing software service from us.