Graphic Design
To give your Business a creative look Rokomari IT provides Graphics Design Services.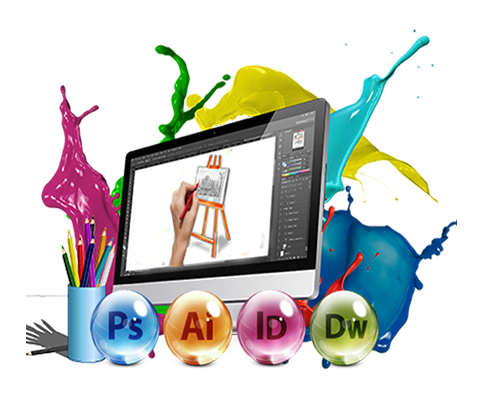 Graphic Design is the initial presentation of a dream, idea, business, and theme. It is the most visual content that has a powerful impact on the audience's mind. Graphic Design is must good looking & brilliant that should effectively communicate with the audience. Good graphic design must have an optimistic impact on customers' minds that will lead to a successful client. Our professional service must be helpful to convey your information. We design corporate business identity design to create good-sounding brand experiences.

Professional online graphic design helps you to boost your business in an effective way to deliver your expected return. Rokomari IT Ltd helps you to attain this goal in a perfect way. We provide you the best graphics service at the competitive price. We have a bunch of all updated graphic design content for your organization.
Our expert Graphic designer team will always act to create a great, innovative and attractive design for your organization. Our professional project leaders guide the designing team according to customer requirements.
The services offered by Rokomari IT Ltd are:
• Ad Design
• Logo Design
• Brochure Design (Catalogue Design)
• Business Card Design (Visiting Card Design)
• Letter Head
• Envelope
• Pamphlet
• Newsletter Design
• Wrappers (Labels)
• ID card
• Greetings (Festivals)
• Calendar Design
• Poster Design
• Illustration
If you are looking for some new and exceptional design to make your business successful or make your ideas in visual presentation you should contact with Rokomari IT Ltd the best graphic design service provider in Dhaka.